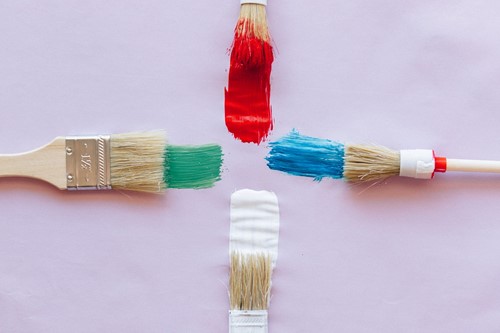 While it's never been simpler to plan your DIY design using virtual home decorating tools, you can still get valuable room decorating ideas from the experts. Your decor can make or break a first impression and affect how you feel in your own home. To help inspire you, here are some decorating tips and tricks from the pros:
Try a dramatic light fixture
It's no secret, lighting can thoroughly change the aesthetics of a room. However, one tip from designers is to take it a step further by using a dramatic light fixture somewhere in your home. You could achieve this using an artistic floor lamp in the living room or a statement chandelier over the dining room table.
Decorate with large plants
Large indoor plants have always been included in room decorator ideas. Not only do plants bring life to a space, they can make a stunning design statement. If you want to avoid caring for live plants, you can also use artificial alternatives. With some modern options, you can barely tell the difference.
Invest in art
Investing in at least one quality art piece will not only enhance the room it's in, but provide you with valuable inspiration and guidance for things like color schemes and texture in your decor. Room decorators recommend splurging on either one large piece or several small pieces, mounted or framed.
Consider wallpaper
Wallpaper might seem intimidating, but modern advancements have made it easier than ever to apply and take down. You can even use virtual interior design programs to preview wallpaper in a given room. By using virtual and augmented reality apps, you can make better decisions about what wallpaper will work best in your space. Don't forget, you can use wallpaper for accent walls and alcoves instead of entire rooms as well.