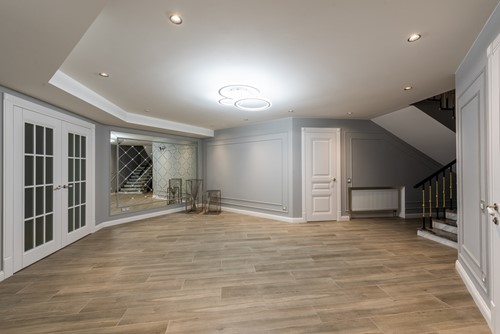 The ceiling in a room can have a big impact on the way the entire area looks and feels. In some cases, ceilings can add visual appeal rather than just being a plain covering over a room. Designing ceilings means taking certain factors into careful consideration in order to achieve the effect you want. The following tips can help you design functional yet impressive ceilings throughout your home.
Consider the Room
The type of room you're designing a ceiling for is one of the most important factors to consider. You don't need an elaborate ceiling for a small bathroom, for example, but you might want to design one for your living room or bedroom. If you're designing ceilings for multiple rooms in your home, you'll most likely be coming up with different designs for each one based on the type of room.
Consider Your Home's Style
Your home's interior style also plays a big role in the way your ceilings should look. You should avoid having ceilings that don't match the rest of the interior style, since this can create a jarring effect. For example, choose a drop ceiling that has recessed lighting installed if you have a more contemporary or modern home design. If your home has a more classic design, consider a cathedral ceiling. The style of ceiling you choose should blend in well with the room's interior design.
Determine the Height
Ceilings can be low or high, depending on the type of room, how much space you have and other factors. Lower ceilings can create a more cozy environment, while higher ceilings can make rooms feel more spacious. You should avoid having ceilings that are too low in smaller rooms, since this can make them feel more cramped. Keep in mind that you can also have sloped ceilings in rooms, which provide varying heights. These ceilings can add visual interest to a room without making it feel too open or too small.
Choose Lighting Locations
If your ceiling is going to have overhead lighting, choose where these lights will go. You can have a central lighting fixture that draws the eye, or install recessed lights that are mostly hidden from view. A central light provides lighting that mainly reaches the middle of the room, so you might want to add recessed lights for more lighting on the sides of the room if needed. Recessed lights or other smaller lights can be placed in multiple positions on your ceiling to provide more even illumination.
Include Architectural Touches
For a more eye-catching ceiling, consider adding architectural features, such as wooden beams or a faux finish for texture. These features can make ceilings a focal point in a room. You might not need to do this in bathrooms or kitchens, but you might want to consider including these architectural touches in bedrooms, living rooms and dining rooms.
Select the Right Ceiling Colors
The color of your ceiling can affect the way the room looks overall. You can choose a darker color for a ceiling in a bigger or more spacious room to give it a cozier feel. For less spacious rooms, avoid darker colors, which can make these rooms seem even smaller. Choose lighter colors for these rooms instead.